unmedicated.
Through the complications of prescription medication and inattentive healthcare, feeling hopeless and unable to see a future for herself, DailyOM co-founder Madisyn Taylor decided to reclaim her life and work toward her healthiest self on her own terms, seeking help in the holistic medical and spiritual communities and a balanced system based on four pillars of wellness. Where pills and self-medicating behaviors failed her, she found changes through a clear mind, strong body, nurtured spirit, and compassionate community.
Using Madisyn's experiences and step-by-step practices, Unmedicated will inspire and encourage you to examine your own life and embrace a new, healthy, and holistic way of living. With simple yet effective actions, you, too, can access the four pillars of wellness to create a practical and achievable plan to transform your entire being.
ORDER NOW AND RECEIVE
A FREE COLORING BOOK
This exclusive coloring book includes pages with quotes from the book that you can ponder or meditate with while you are being creative and having fun. Best of all you can download now and enjoy it immediately.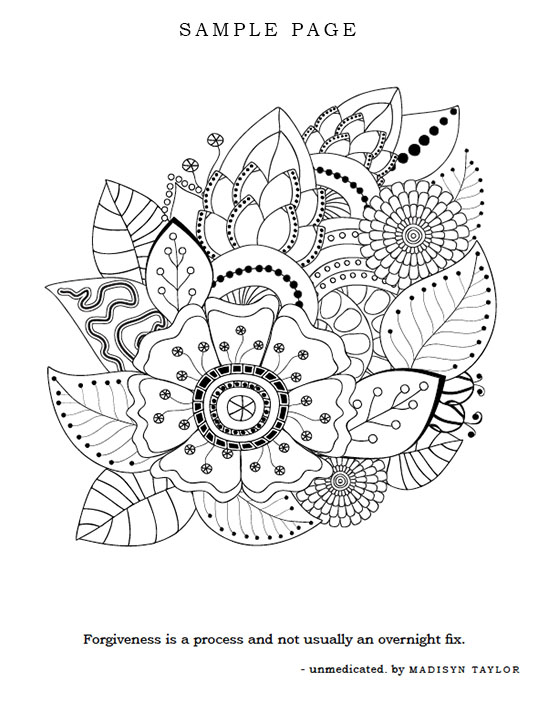 First, buy UNMEDICATED from your local bookstore or one of these retailers:

Next, register to download your free coloring book.
Register